This is the second post in a series I'm doing on apps and software services that are not particularly designed for Agriculture, but could be very useful to many in the field (sometimes literally in the field)
The Problem
Expectations for being organized and providing accurate and immediate information are higher than ever, but with cellphones we're increasingly conducting business away from the office desk. Pocket notebooks and yellow legal pads have been great tools, but how many times have you been without them, without a pen, or worse, lost the whole thing?
[I'm not saying to give up your pocket notebook or legal pad.. I still carry a legal pad around myself]
The Solution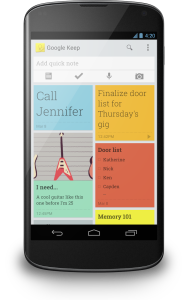 The most used app on my smartphone is also the most simple, Google Keep. Keep is a super simple, yet flexible app for taking notes, making lists and even sharing them and setting reminders. The Keep app started out with the basics to take simple text notes, but has since added many great features like sharing, voice memos, picture memos, and other cool stuff like color coding and tags. You can even make a drawing with your finger or a stylus now.
Keep is basically a virtual sticky note that's synchronized to the cloud, so it's always current on all your devices. I hope in future updates they will add the ability to tag a GPS location and integrate with other apps as well.
The Keep app is free and available on Android , iPhone / iPad , a Chrome web browser app on any computer, and a website for any device with a web browser.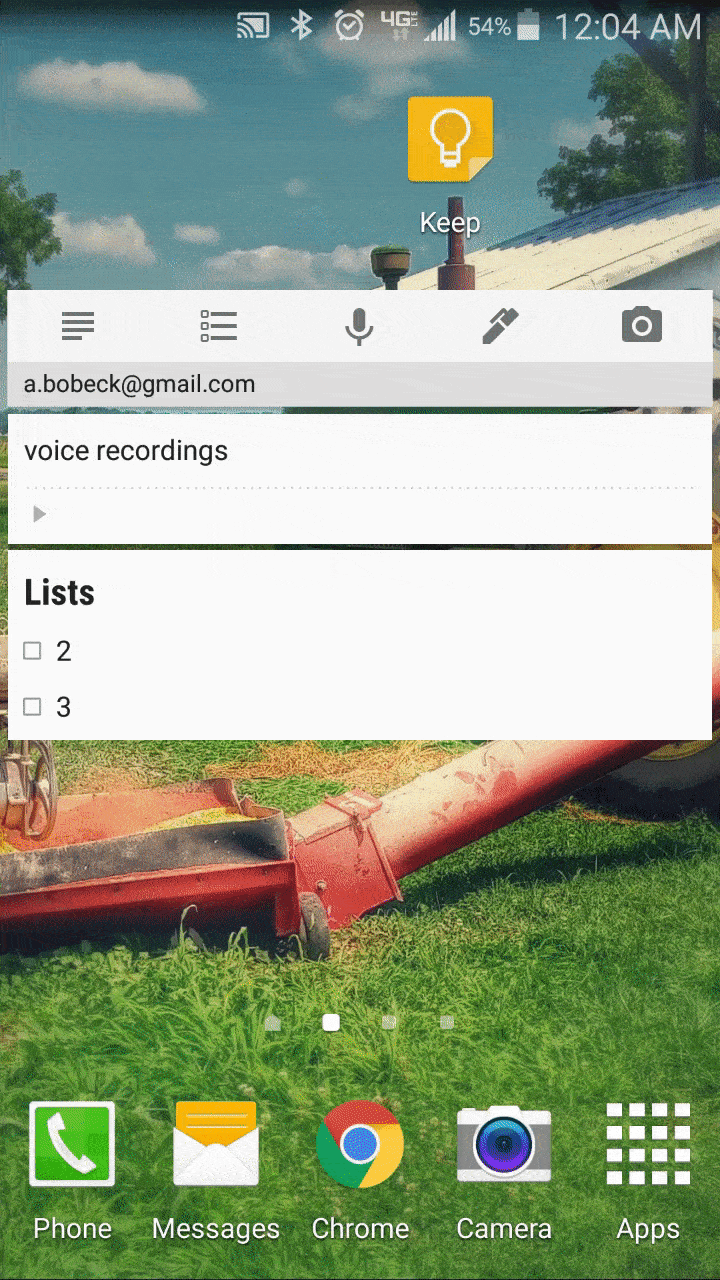 Alternatives
If Keep doesn't do everything you want, check out Evernote or Microsoft's One Note. They're more powerful tools and offer some better oragization features for multiple projects, but are not as simple in my opinion. I'm actually looking into One Note on a tablet or Surface Pro to completely replace the yellow legal pad I carry around to take notes for equipment sales.