Check out my equipment on consignment, including a 2013 JD S660 combine with just 5 separator hours.. Plus see more equipment on AgrisolEquipment.com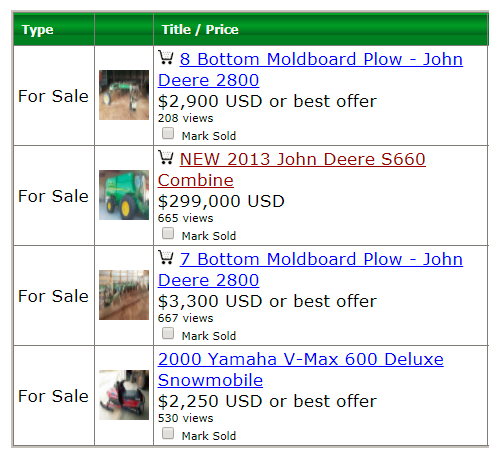 ---
Just a few thoughts on this rainy Sunday..
Everyone and their brother wants to offer you satellite, airplane, and drone based imagery,  but what about the local imagery?
Have you ever seen a spot on a yield map or as-applied map and wonder what the heck happened there? Sure you can layer other maps (say ground speed or planter singulation) to help solve the mystery, but what if you had a picture or video from on board the vehicle or implement? That's the kind of local imagery I'm talking about. There's the saying 'a picture is worth a thousand words'. I think GPS coordinates added to that pic or video might be worth an extra few words and maybe help solve that mystery.